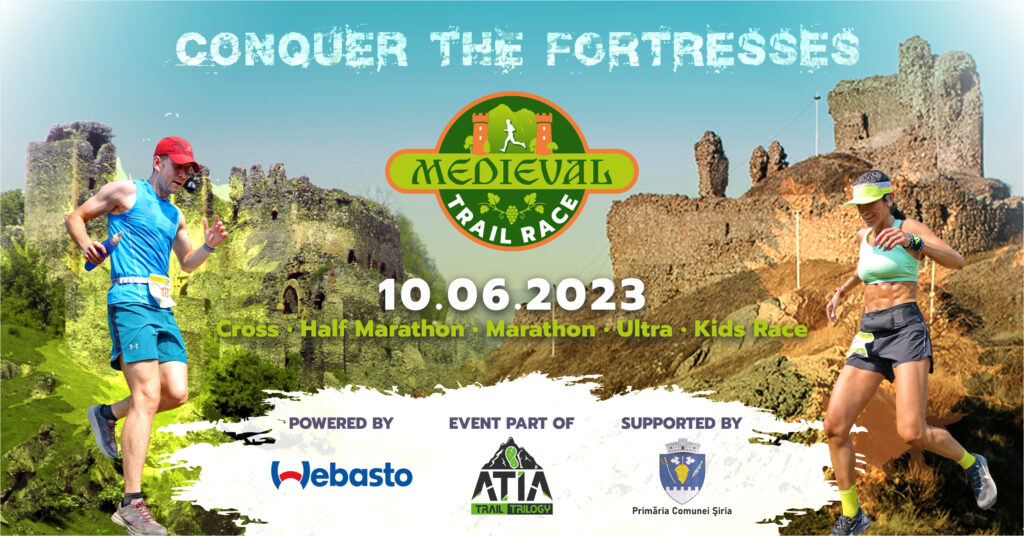 MEDIEVAL TRAIL RACE este o competiție sportivă atât pentru amatori cât și pentru profesioniști cu scopul promovării alergării montane în județul Arad, România, utilizând poteci turistice din Munții Zărandului localitățile Șoimoș și Șiria, județul Arad, România, organizat cu ajutorul contribuțiilor de participare/donațiilor și cu sprijinul sponsorilor și partenerilor.
De asemenea, MEDIEVAL TRAIL RACE promovează patrimoniului natural și istoric al județului Arad, îmbinând turismul local cu alergarea montană prin parcurgerea unor trasee montane având ca obiective de interes: Cetatea Șoimoș, Căsoaia, Cetatea Şiriei, Mănăstirea Feredeu și Schitul Feredeu.
CONQUER THE FORTRESSES!
Sub sloganul "Conquer the fortresses" (în trad. "Cucerește cetățile") concursul de alergare montană MEDIEVAL TRAIL RACE se află la a 2-a ediție în acest an.
MEDIEVAL TRAIL RACE este un eveniment inedit, ce se își propune să lege în alergare cele 2 cetăți impunătoare din Munții Zărandului, respectiv cetatea Șoimoș (unde va fi și startul la cursele de Maraton și Ultra) și cetatea Șiria (finish-ul și tabăra de bază).
Vă invităm astfel să vă bucurați de frumusețile Munților Zărandului, de mișcare și de atmosferă medievală. Peisajele de pe traseu la început de vară vă vor răsplăti tot efortul.